Salima and Samara grew up in Kenya, and when Salima was in university, she realized that many students weren't able to study at night with clean, safe light. She created our not for profit; the Soular Backpack. Every SAMARA product gives back to Soular, which provides solar-powered backpacks to students in East Africa. The solar panels charge a lamp when the kids walk to school every day so that they are able to do their homework every night without the use of kerosene (which is carcinogenic).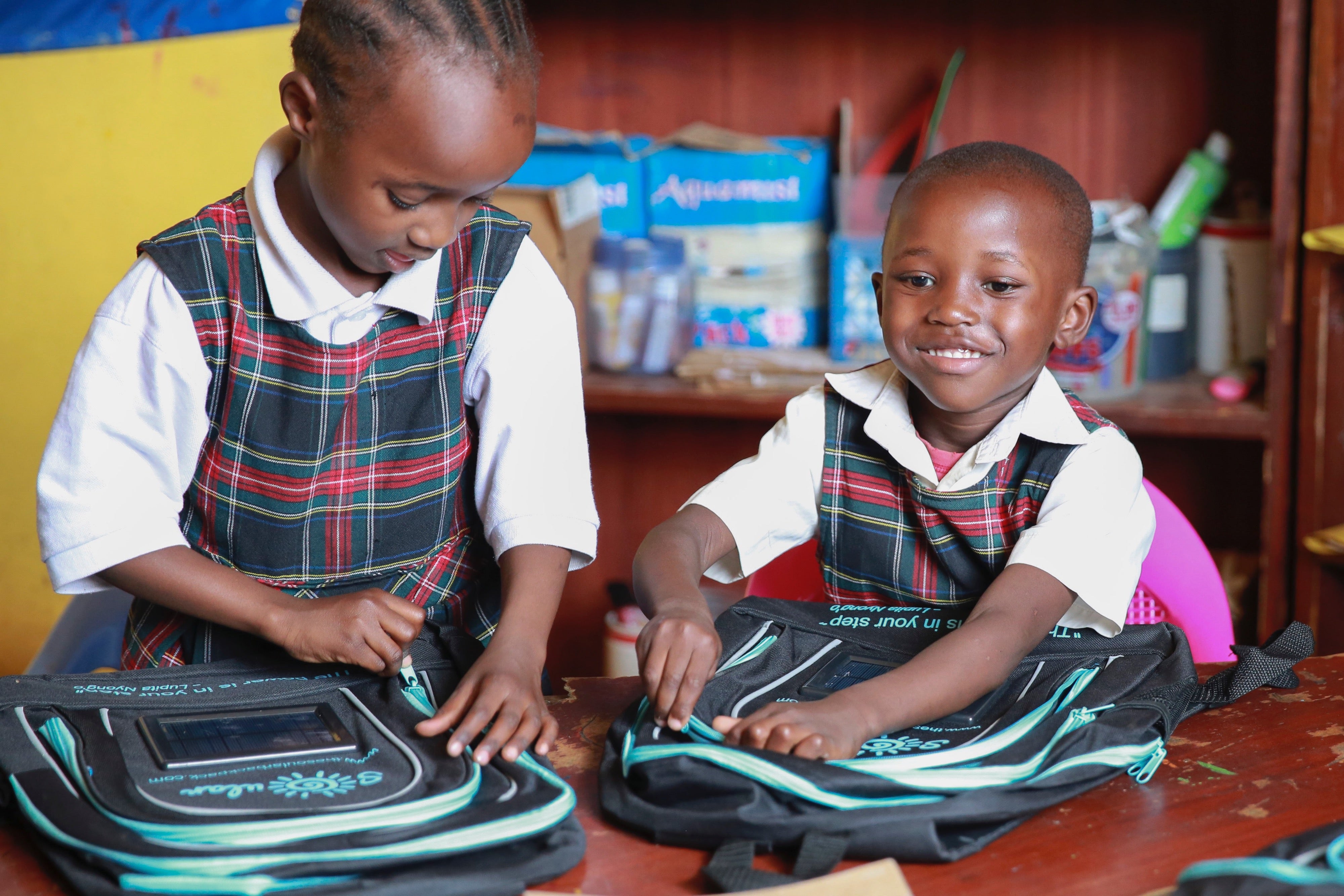 clean, safe light
The Soular Backpack is a backpack with a solar panel on it that now enables children in parts of East Africa to comfortably carry their books to school, but that also charges a lamp within the backpack as they walk. When they come home in the evening, their lamp is fully charged, so that they're able to do their homework with clean, safe light.
In 2016, Disney collaborated with The Soular Backpack to distribute backpacks in East Africa as they filmed The Queen of Katwe (a movie we highly recommend you watch!) To date, close to 12,000 Soular Backpacks have been distributed in Kenya, Uganda, Tanzania and Botswana. Every SAMARA purchase since day one has contributed towards providing children with solar backpacks - and SAMARA was born in 2017 as a way to keep Soular going. The Soular Backpacks are produced in Kenya, as a way to provide jobs to people in the area.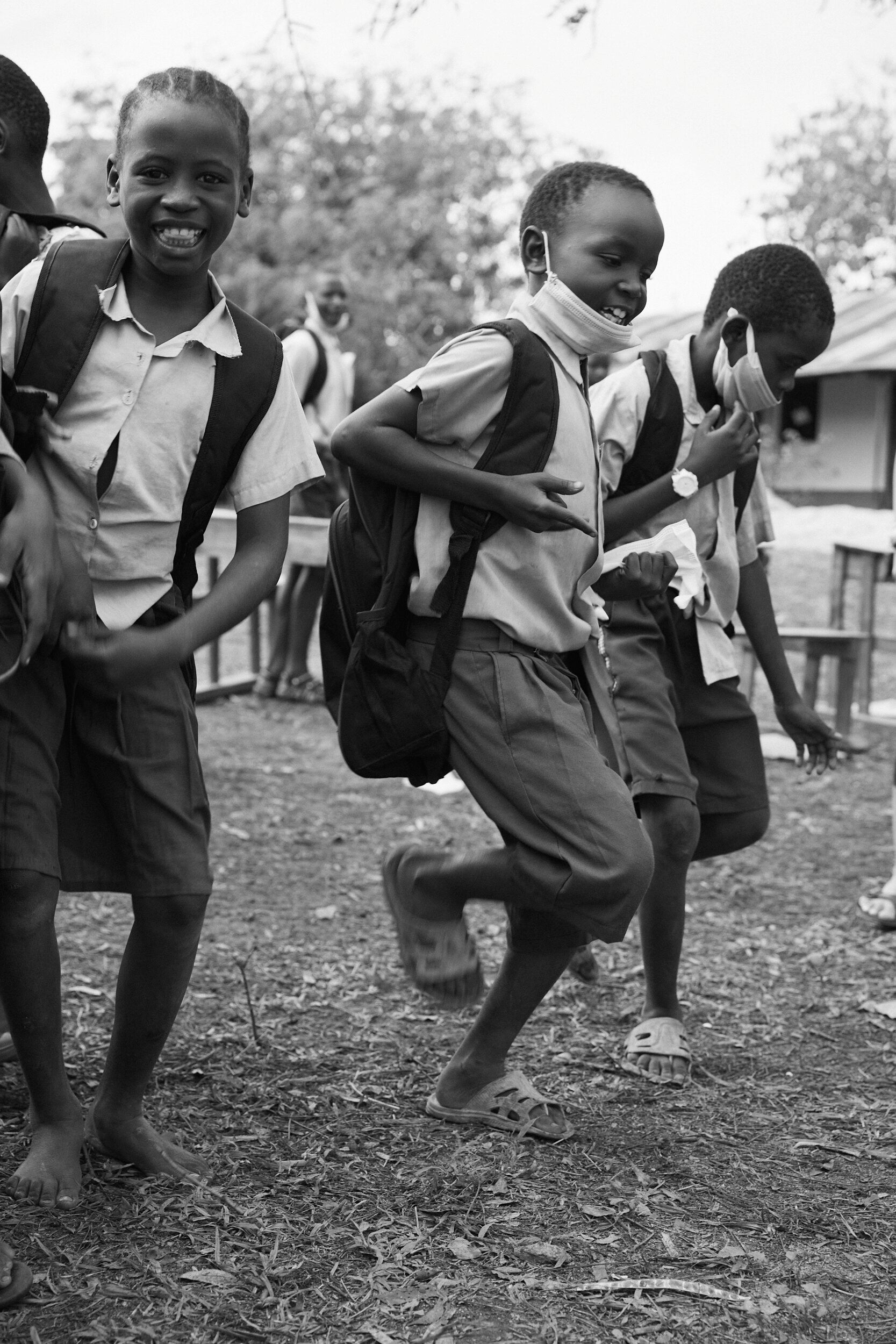 the future
Salima and Samara hope to keep creating impact in the town they were born and raised, with Samara now building a secondary school where they grew up so that the children growing up there have access to a secondary school in the area, and can continue their studies.